The right Horse Insurance Policy means you know that if the worst happens, you are covered.  
We love our horses and ponies, the fun and companionship they give us, but they are big animals and when an accident happens the cost of putting things right can be significant. 
If the unthinkable accident happens you could be injured and unable to work, and other people could be hurt, their property damaged, and you could be liable for claims against you. Your horse could be hurt and vet fees can quickly escalate.  
Whether you have a child with a pony, own and ride your own horse for fun or in competitions, or ride for someone else, there's a policy to suit you, your horse, and your budget, and it's our job to help you compare horse insurance options and find your perfect policy!
How much does horse insurance cost?
Horse and pony Insurance costs will vary depending on the cover you choose, whether you want to include health insurance cover, your policy excess, your animal's age, where you live and what you do together. The simplest horse insurance policies cover you for damage caused to other people or their property and personal accident cover, and the most comprehensive also offer health insurance cover to pay vet fees up to agreed limits. That's why it's important to compare horse insurance options from a range of insurers to help you find the policy which best suits your activities and budget.
Compare the most popular horse insurance policy's key features using the table below. Once you narrow down the options, click the 'Get a quote' buttons below to compare personalised quotes from your shortlist and rest assured you've done all you can to make the right choice!
Advertiser Disclosure: 
All policy information in the table below was obtained from the insurer's website in November 2018 and was accurate at the time of compilation. Symphony Digital Ltd cannot be held responsible for any inaccuracies. Please visit each insurers website to obtain quotes and check policy details.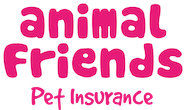 Age Limits
Mature Horse insurance covers horses who are 20 or older.
Payout Limits
Per condition accident only vet fee cover of £2,000 for 365 days from onset. Optional Third Party Liabilty cover of £2 million, cover for Death from Injury, Loss or Theft of the horse, Personal Accident and Dental cover, and other options.
Age Limits
From 20 years old with no upper age limit.
Excess
Vet Fees £150; Saddlery and Tack £85; Public Liabilty £250
Payout Limits
Death and Loss 100% of sum Insured/Market Value up to £2,000 maximum. Optional extras included £1,500 Accident only Vet fee cover, £7,500 Colic cover and £1.5 million Public Liability.
Policy Type
Veteran Cover for Loss or Death plus Third Party Liability and Personal Accident, optional Vet Fee Cover.
Waiting Periods
Cover for Loss or Death starts immediately. Various Waiting Periods apply for other cover.
Age Limits
Horses aged 17 years and over.
Excess
Third Party Liability excess £250, vet fees excess (injury only) £145.
Payout Limits
Veteran Insurance offers a maximum Sum Insured for loss by Theft or Death of £1,500. £1,000 cover for Vet Fees per condition, £1million, £3million or £5million for Third Party Liability cover, £10,000 or £20,000 for Personal Accident cover and the cost to cover replacement Saddlery & Tack. 
Advertiser Disclosure: 
All information displayed is summarised from the insurer's sites in November 2018. In order to receive an accurate quotation for the insurance type you are considering you must request your own quotation from each company of interest using your own details and those of your pet. 
All policies are subject to exclusions and conditions. Please consult each insurer's policy terms and conditions documents for full details. Symphony Digital Ltd cannot be held responsible for any inaccuracies or omissions from the information listed above or elsewhere on this site.    
The Company receives compensation from the third parties included on this site which includes payment for sales generated by users clicking through buttons on this Website to the insurers site and completing a purchase. Payments from Insurers do not influence the order in which they are ranked on our site. 
We display the insurers in the comparison tables using their rank calculated as a "weighted average" calculation which accounts for the time period selected at the top of the page, the ratings of the reviews received during that period of time and the number of reviews received. This ensures insurers with a more statistically valid review score appear ahead of those with only a few reviews. 
We receive payment from advertisers to feature in emails we send to users who have opted in to receive offers from third parties. It is this compensation that enables Company to provide you with services at no cost. We strive to provide a wide array of offers, but our offers do not represent all available pet insurance companies or products.